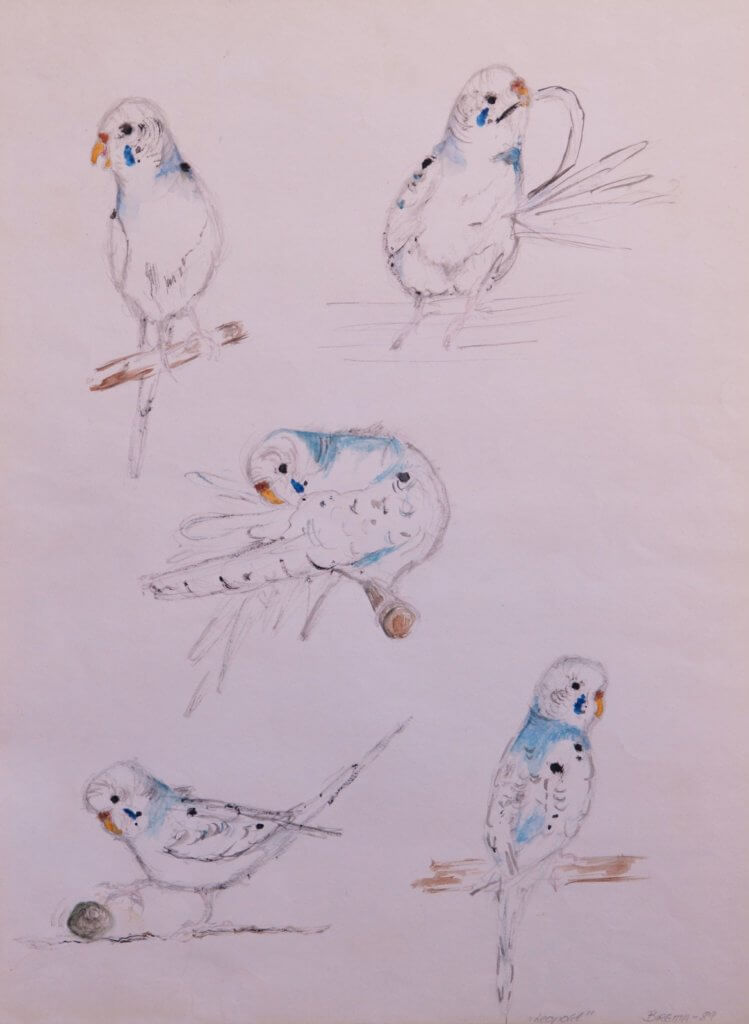 To BE or not to be CRAZY
"…,when you were young, you looked for the secret to soon, and howled at the moon.."
(Pink Floyd, "Shine on you crazy diamond", also title of attached purple, golde painting)
When you perceive/see colors to music it is termed "chromesia," to be specific, which is one of the 81 various kinds of "synesthesia" so far known. 
"Synesthesia comes from the Greek word Sanos (sa-nos) meaning "together – go together" as in two or more senses are firing together, involuntary, in the brain at the same time.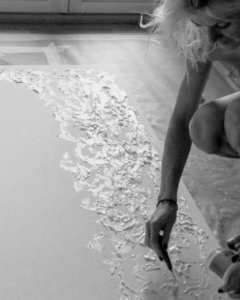 Smelling colors
Some people 'smell" colors, some people hear sounds when looking at colors, some people always "see" Monday as yellow, Tuesday as pink etc and others always "see" the letter A as dark blue and B as light mint etc. These are just examples. Some people actually also SMELL colors!
Music that inspires me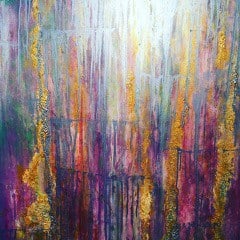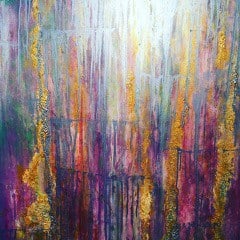 WOMEN GROWING UP WITH SEVERAL LANGUAGES
Usually a person with this ability has had it all life, and it seems to be most commonly found among artists, writers, filmmakers, photographers, mathematicians and musicians.
Studies have found some factors such as a childhood with 2-3 languages spoken at home and early music training/education are common among "syns".
The common ratio is known to be 1 in 1000.
Also, more women than men AND left handed persons seem to have the brain sending off extra feedback-signals between the right and the left side of the brain, inducing this state of extra sensory experience.
Usually, this sensitivity are found in several family-members, but it can skip some generations and suddenly "be there".
It has NOTHING to do with medication, drug nor alcohol. Hallucinations due to either opiats or an accident/trauma to the head, may cause this experience, but these are temporary.
"When words become unclear, I shall focus with photographs. When images become inadequate, I shall be content with silence."
"There is only you and your camera. The limitations in your photography are in yourself, for what we see is what we are."
"Black and white are the colors of photography. They symbolize the alternatives of hope and despair to which mankind is subjected."