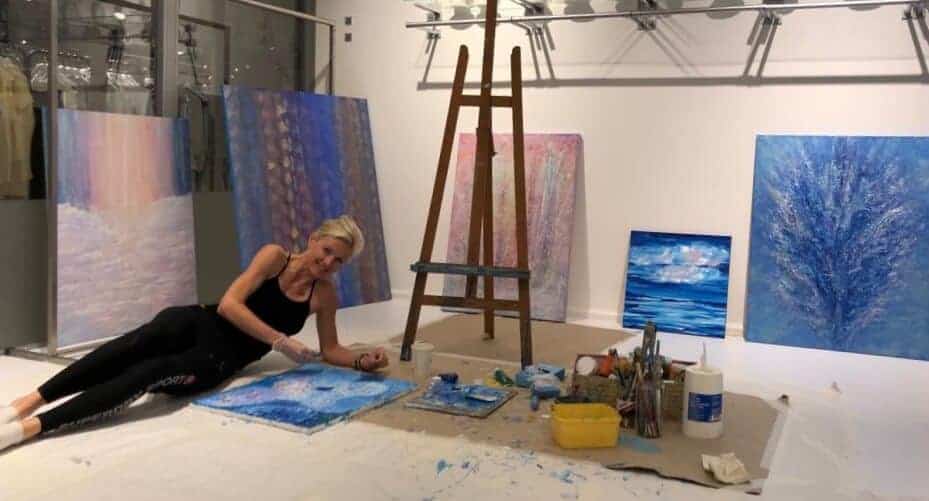 It is something very liberating to let time fly by for hours while listening to music and working away creatively. Freedom not to worry about painting stains on clothes, face or Einstein-style hair do, or care about the world at large…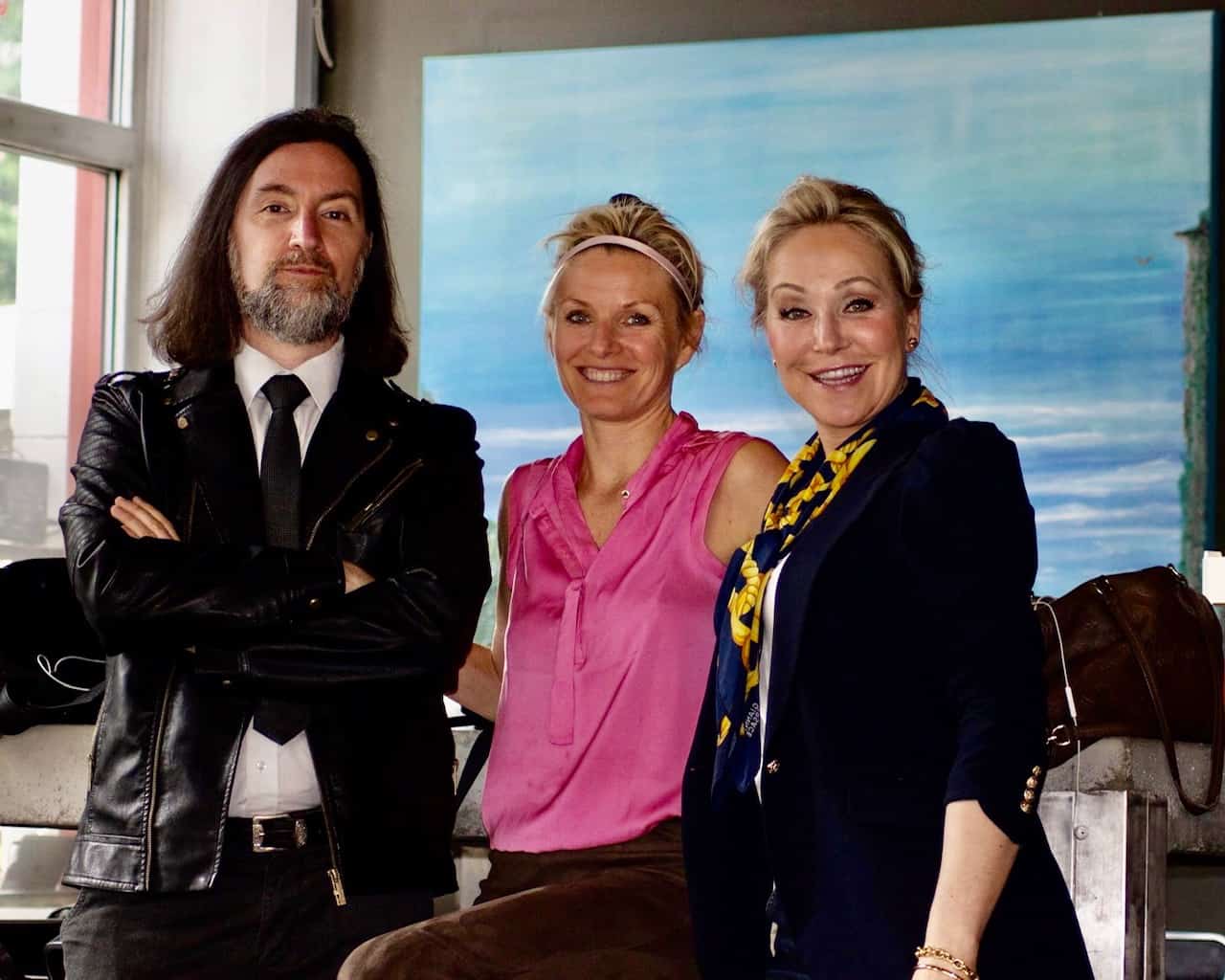 Planning and plotting for the LIVE painting music – event 3th June at Bølgen & Moi, Gimle.
In the picture Massimo Barberi (Electronica Music), Birgitta Strobel (Paiting) and Gro Elisabet Sille (Oprah Singer)
Video from LIVE performance at Bølgen & Moi June 2020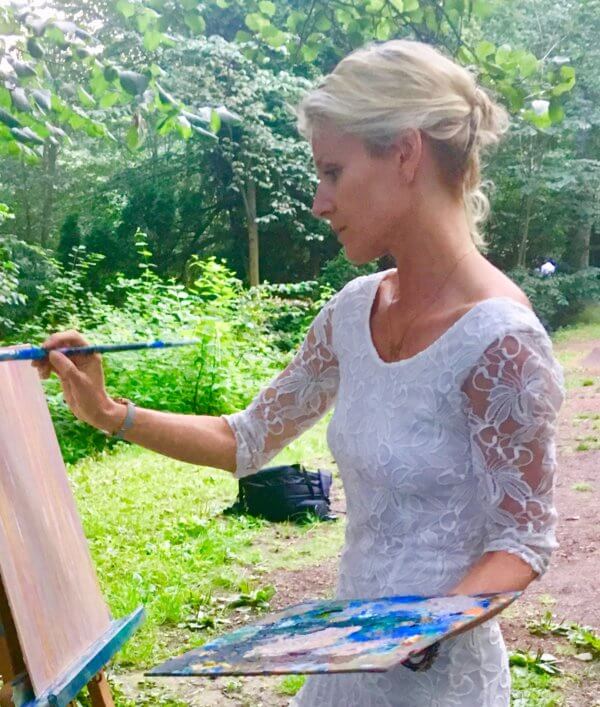 Live painting on stage to music
Artistic, creative collaboration is also fun, working towards a common goal, such as performing on stage along with composer, musician and fellow yoga-teacher Massimo Barberi in the Dream(in)g Concert series.
September 20th 2014, we performed together at The Emanuel Vigeland mausoleum in Oslo. Massimo Barberi played his ambient, meditative, spherical electronica music and I read poems by Rum, Tagore and my own in between painting of course, right there and then, to his music while the audience rested on mats on the floor. We have performed at other venues as well over the years.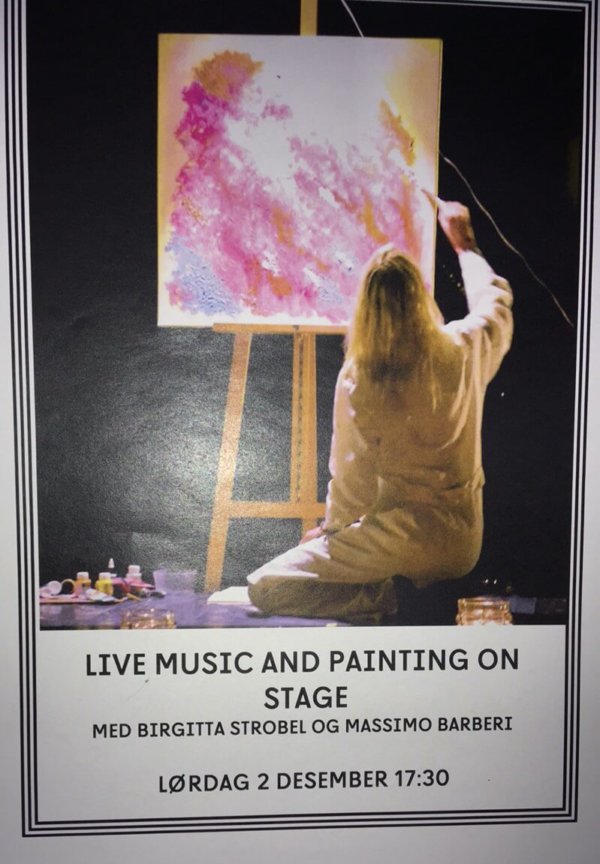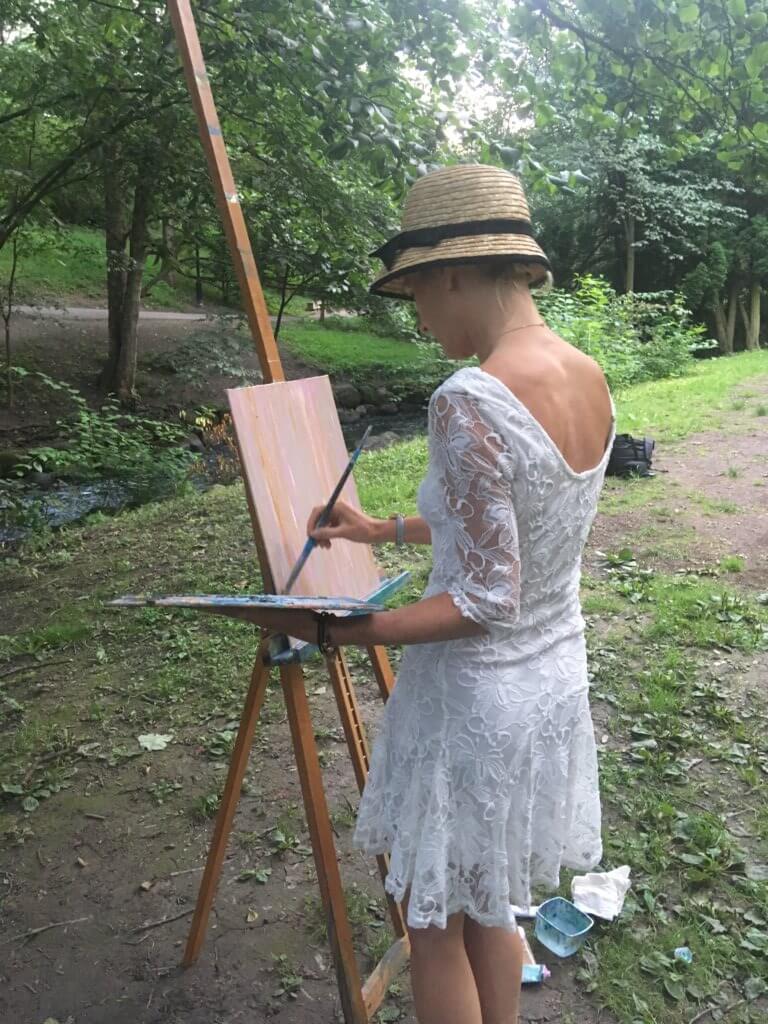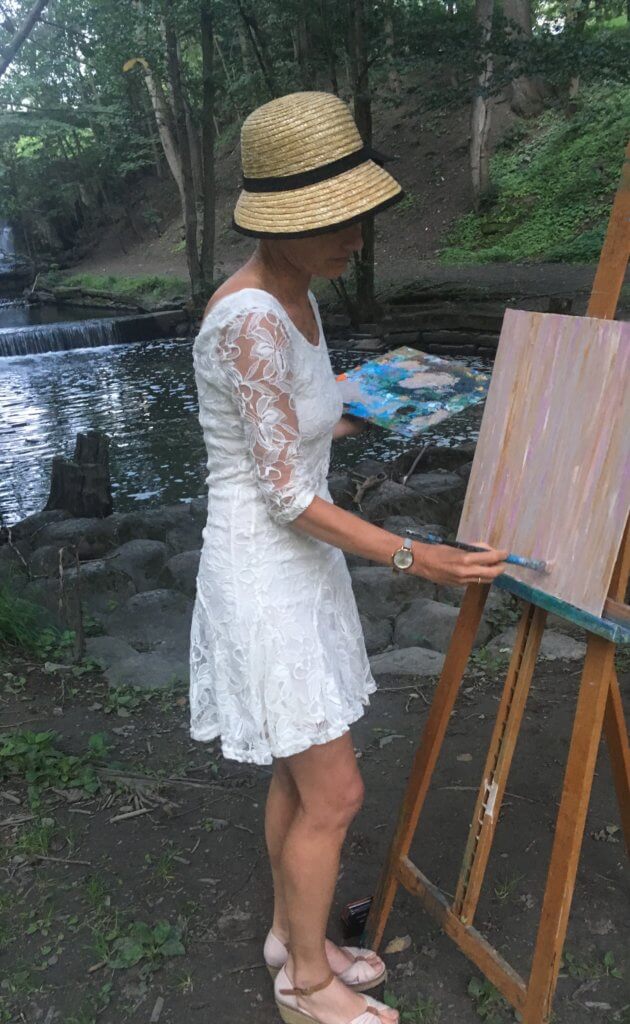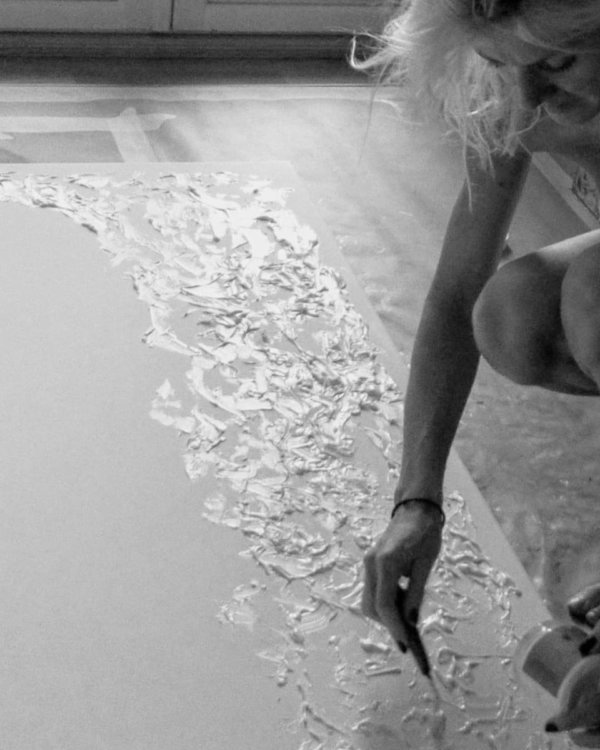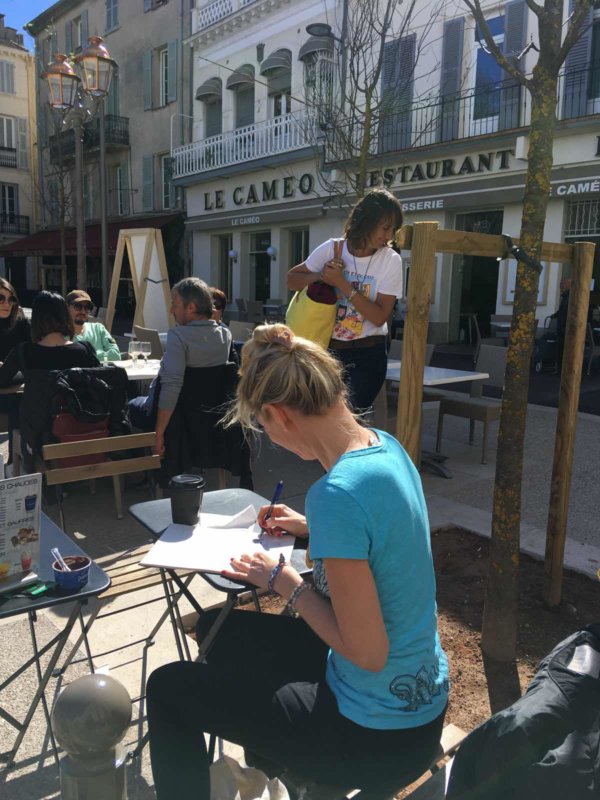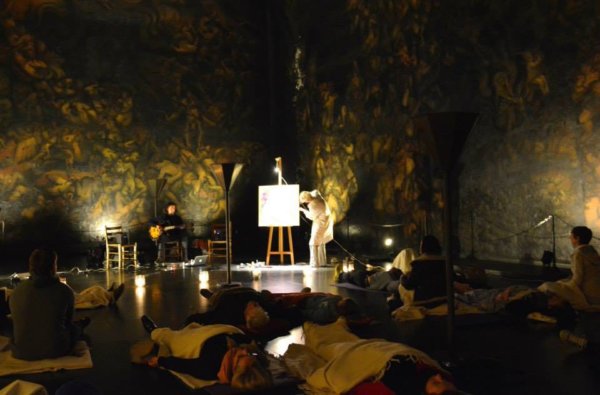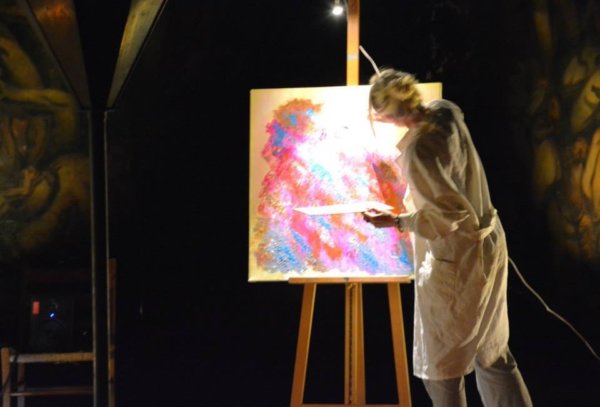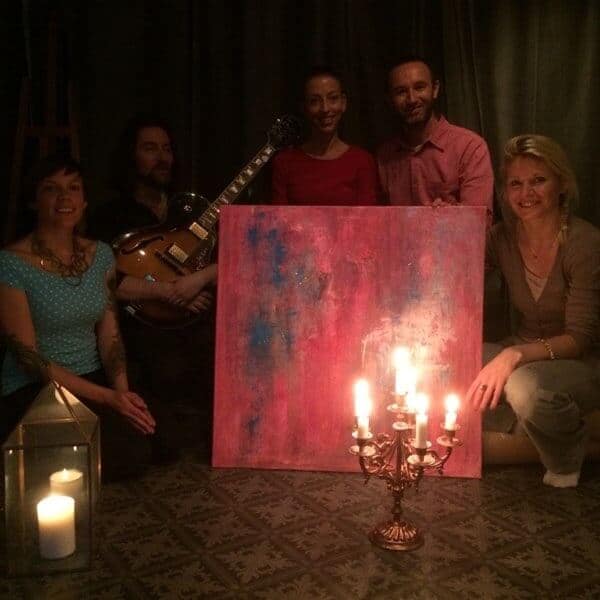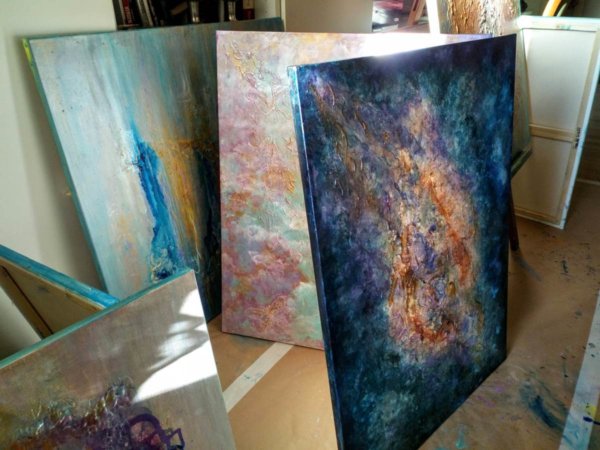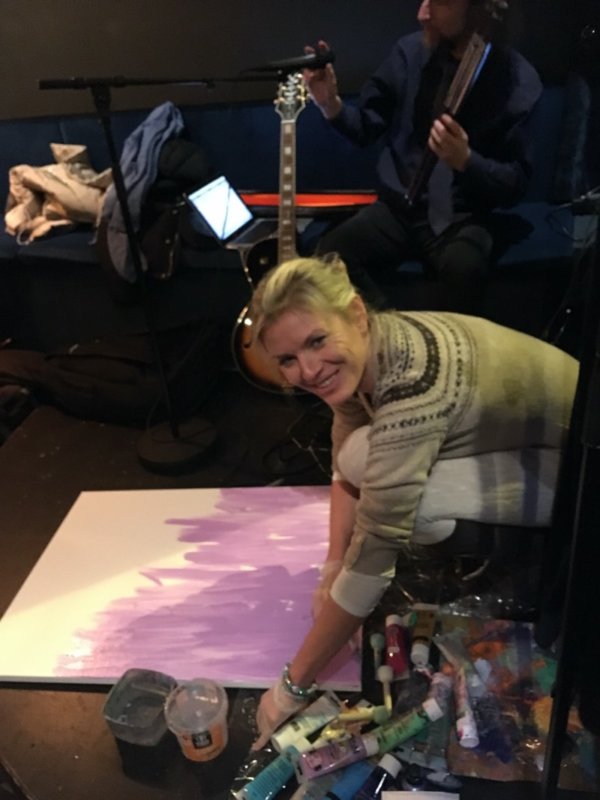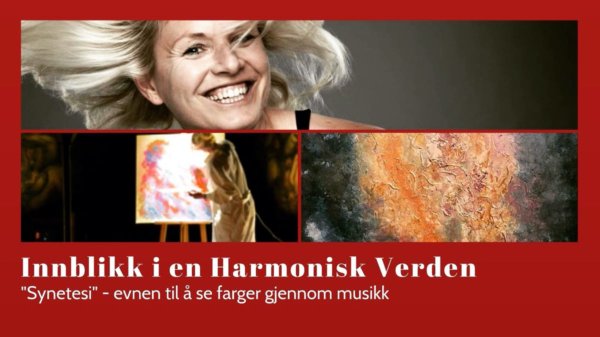 Angelic walls
A great joy in my life is when someone says: "I have a grey wall, I would love if you create an angelic heaven of it!"
I have been so fortunate to create a couple of such gigantic walls.
In July 2018 I created "Stairway to heaven" for Nina K. Ødegaard at her former Body & Soul Spa-clinic in Oslo.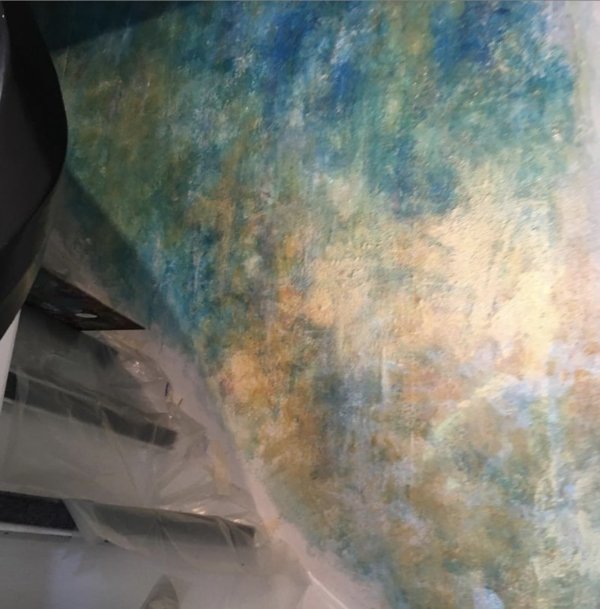 Photos;
Åge Asklund, Massimo Barberi, private.